In 2013 we were contacted by the renowned Norwegian director Per Olav Sørensen about working as part of the 2nd unit crew on the drama series The Heavy Water War. A six part dramatization of one of the most exciting stories from the Second World War – the Nazis' efforts to develop an atom bomb and the Allies' desperate struggle to prevent it from happening. The first two episodes aired on NRK January 4th 2015 with 1 269 000 viewers (62% viewing share).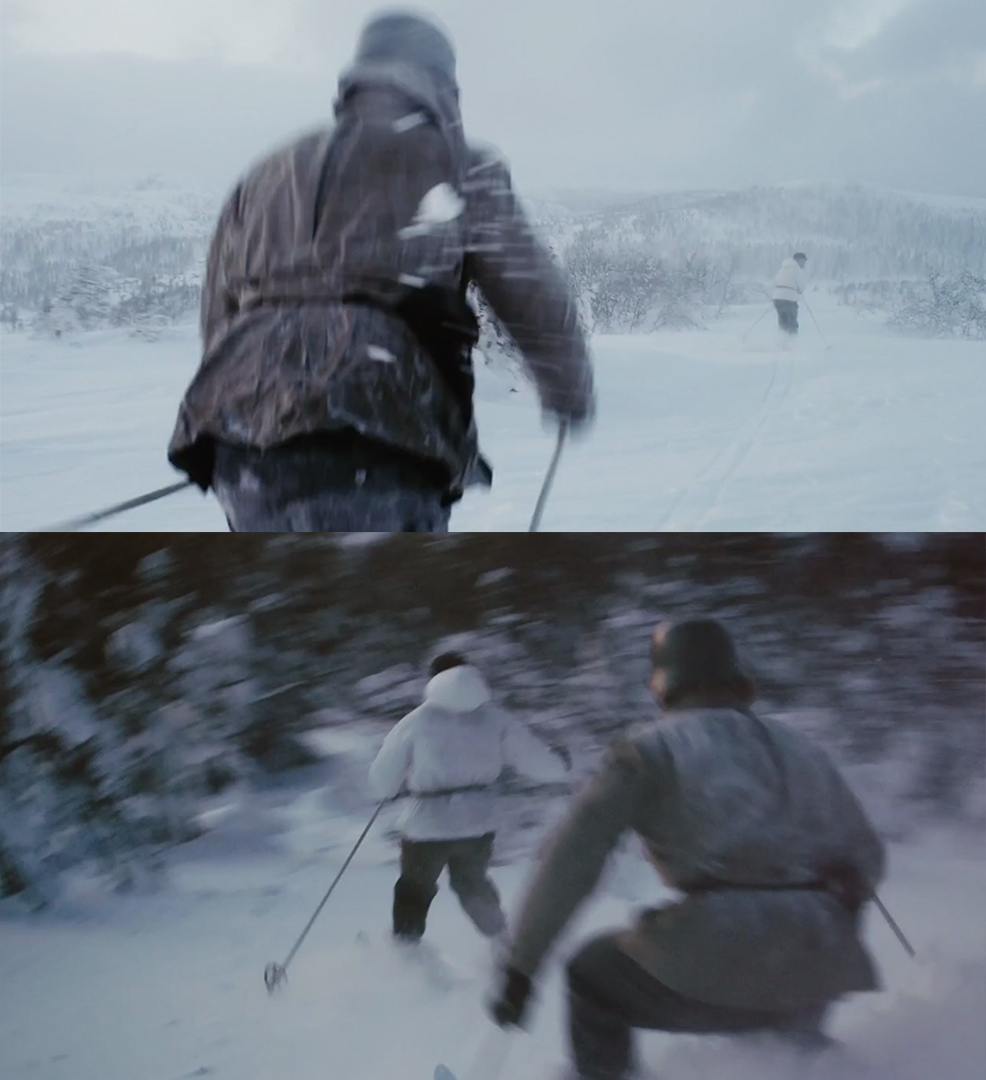 Our task was to cast experienced telemark skiers as stand-ins for the saboteurs and Nazi soldiers, to shoot the ski action and mountain landscape scenes for episode two, three, four and five. The filming took place February 2014 in the mountains located near Rjukan, Norway.
This is the first time Field Productions has been part of a big scale feature production as The Heavy Water War. We definitely got more knowledge on how to adapt our specialised filming skills in to the feature film format. We want to use this experience as we continue expanding our film expertise towards more 2nd unit work in the near future.
We want to thank everyone in the crew for the great team effort:
Telemark skiers / stand-ins:
Espen Arnesen, Lars Brataker, Sondre Loftsgarden, Simen Johannesen, Kristian Møkleby, Vegard Breie, Lars-Kristian Haugen, Knut Skinnes, Borgar Eliassen and Sigurd Løvfall
2nd unit crew for ski and mountain landscape scenes:
Filip Christensen(Producer)
Pål Ulvik Rokseth(Director of Photography)
Even Sigstad(Camera operator)
Tommy Wike/Filmkameratene(Production Manager)
Espen Kristiansen(Casting and coordinator)
Andreas Johannessen(Camera operator)
Jan Petter Aarskog(Storyboard artist, Production assistant)
Niels Windfeldt/Antimedia(Camera operator)
Anders Håheim/Antimedia(Camera operator)
Daniell Ashby/Antimedia(Drone pilot)
Congrats to Per Olav Sørensen, John Christian Rosenlund, NRK, Filmkameratene and everyone else involved for the success with the series!